Site Blog
...from time to time, some thoughts need to get out...
Commodore 64: 8 Bit Legend
Author: Zeldin - written on 19.09.2012
Bah... seems I am not able to post something regularly... at least not even once a year :-(
I am currently writing on my second novel, and don't find time for C64 activities, which is really sad. Next year we'll have 25th anniversary of Cascade, and I really want to make some little celebration demo around this happening, but I am afraid, it will be a tough nut to find some free minutes for squeezing a bunch of pixels, code and music into a file.
Well, we'll see...
Anyway... today I finally felt to post something, not only for giving the front page look a deserved change, but to make sure you won't miss the following youtube vid, which is really impressive. A brilliant and contemporary commercial for our good old and beloved breadbox.
So here we go...
Commodore News
...freshly fished out of the net...
26.02.2021 -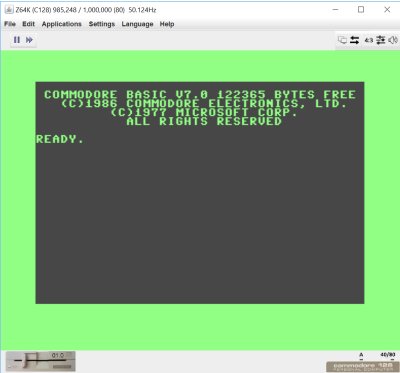 Update for 'ZK64' available
'ZK64' is a pixel exact emulation of the Commodore 128,Commodore 64, VIC 20 and Atari 2600. 'Z64K' should run on any platform with an updated java runtime environment installed. Latest updates (v2): - Fix number of raster lines for ZX Spectrum. It was one less than it was meant to be. - Correctly set Interrupt flag when loading z80 files. - Fixed Kensington direction mapping. - Kensington joystick support using numpad direction keys (0=fire). - Added ZX spectrum Beeper sound. - Partial v2 z80 file format support for ZX spectrum. - Updated some reading of io port behaviour. Fixes unintended animation in Fairlight and Fairlight 2 - Basic z80 file support. (v1 only). Tested with Firelord and Fairlight. Both are in aplayable state.
25.02.2021 -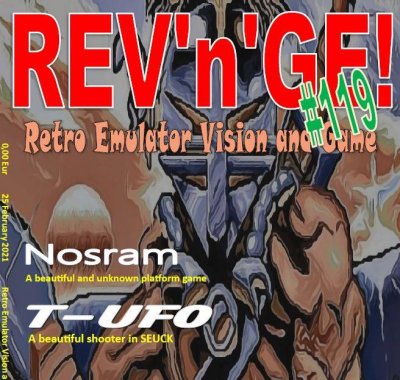 PDF Retro magazine REV'n'GE issue #119 for download
REV'n'GE (Retro Emulator Vision and Game) is an Italian and English-language PDF magazine, not only for Commodore fans, that mainly focus on game REViews.
25.02.2021 -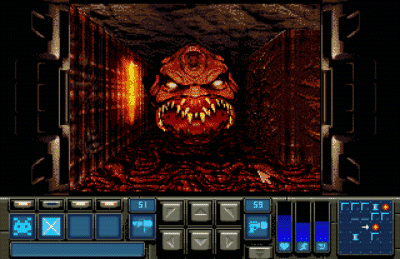 Amiga game 'Black Dawn Rebirth - now available as digital download
Black Dawn: Rebirth brings the popular Amiga dungeon crawler RPG series into the 21st Century and is now available for bargain. It is both the ideal entry point into the Black Dawn universe for a new generation of players, and an opportunity for fans of the series to continue their adventure. It has better graphics and sound than ever before, and includes more levels, more monsters and more puzzles than any other Black Dawn game. Are you ready for the challenge?
25.02.2021 -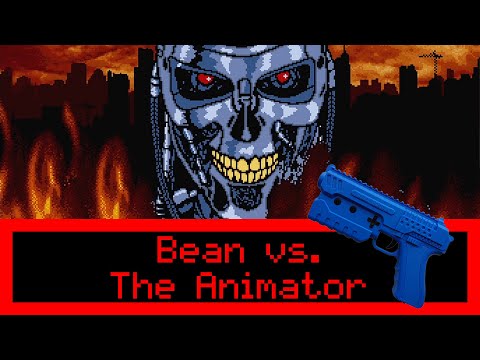 Video shows exclusive First Look at New Commodore Amiga Game - 'Bean Vs The Animator'
'Bean Vs The Animator' is coming this summer to the Commodore Amiga. It is inspired by the classic arcade game Terminator 2: Judgement Day and even supports the new Sinden light gun. Watch AmigaBill blast his way out of the factory and into the streets in an effort to save the human race from the robot overlords. BvA will work on OCS and AGA Amigas with 1MB of Chip RAM and 512K of Fast RAM - ECS chipset and above, or OSC with fatter Agnus. There are 6 levels and the same can be played with 2 simultaneous players.
24.02.2021 -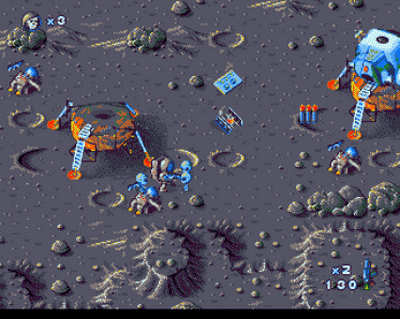 New bugfixed demo for Amiga game 'Project Horizon' released
'Project Horizon' is an 8-way scrolling top down shooter sci-fi game for Amiga in the style of 'Alien Syndrome' and similar. The player is a NASA astronaut on the Moon (1977 - alternate timeline) who finds himself in a war situation. The game is still under development. The now offered download contains a new bugfixed demo version for the game. Watch a video for 'Project Horizon' trailer
here
.
24.02.2021 -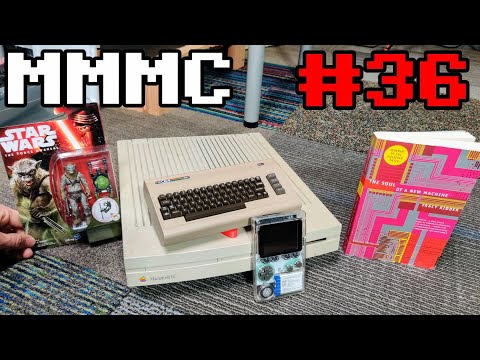 A bricked TheC64 Mini? A filthy Macintosh LC, The ODroid-Go ESP32 handheld and more - new video from 'Adrian's Digital Basement'
Welcome to Mid-Week-Mini-Mail-Call #36! On today's video a random assortment of stuff including an emulated Commodore and a vintage Macintosh.
24.02.2021 -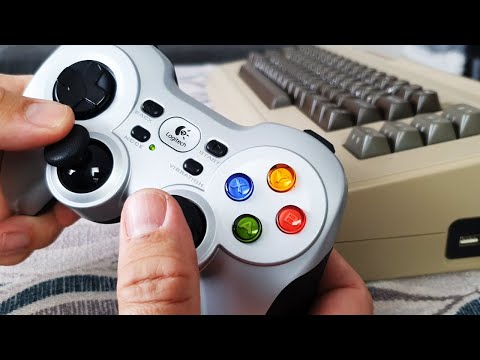 The Best Wireless Joystick for TheC64? Logitech F710 - Video by 'Bread Box Commodore Computer Museum'
For the past week 'Bread Box Commodore Computer Museum' has been using the Logitech F710 wireless controller (AKA joystick/gamepad) with TheC64. Here's the conclusion / review / 2 cents worth / opinion on how good it is.
23.02.2021 -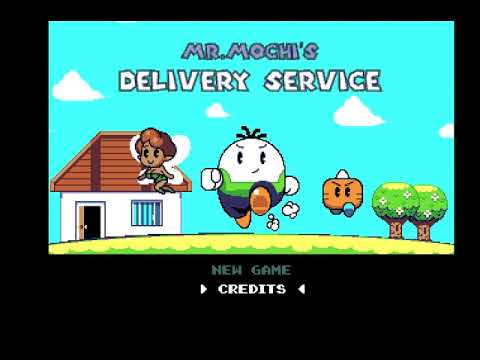 WIP Amiga platformer 'Mr. Mochi's Delivery Service' - video shows latest updates
Finally a name for this nice looking project from NEESO GAMES. New in v0.1d: - added splash screen (temporary) and menu. - merged interior and exterior maps for seamless transition. - test with different palette for more colors more improvements and fixes.
22.02.2021 -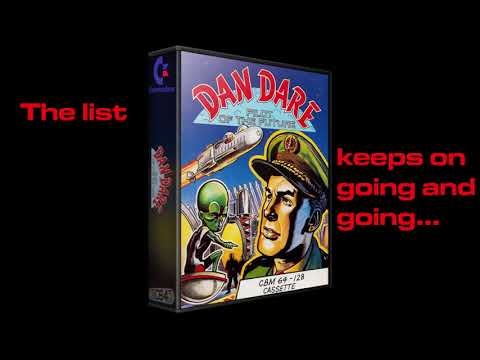 OneLoad64 v2 Has Arrived!
OneLoad64 is a mighty collection of C64 single-load .prg games and v2 has raised the amount to 1001 unique games! Watch the the trailer and find a download link in the video description.
22.02.2021 -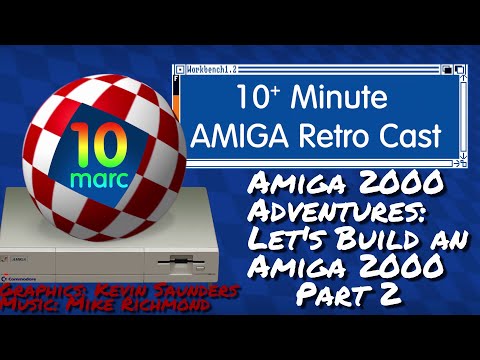 Amiga 2000 Adventures - Let's build an A2000, Part 2 (Episode 87) - new video from '10 Minute Amiga Retro Cast (10MARC)'
This week on 10 Minute Amiga Retro Cast Doug is continuing on his Amiga 2000 build. He finds some happy and exiting news on his power supply and his networking card! Join him as he installs a GoTek, SCSI2SD and a couple of fun ZORRO II cards.
22.02.2021 -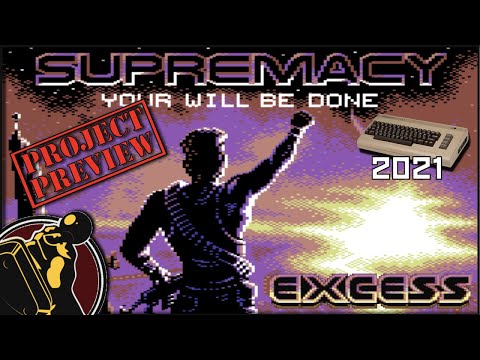 'Supremacy 30th Anniversary Edition' for C64 announced
This video is project preview of the coming special C64 edition of the classic science fiction real time strategy game 'Supremacy' by Probe Software. Yet another title to look forward to.
21.02.2021 -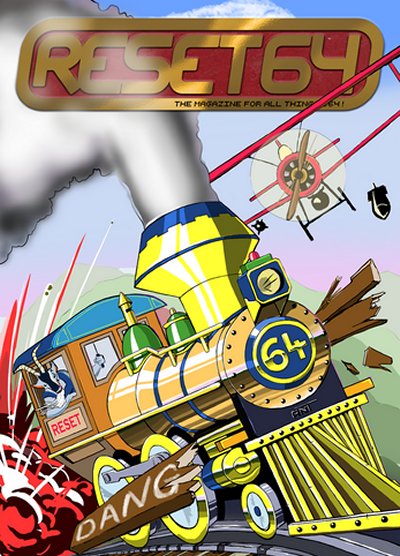 Reset Magazine #13 released
Reset64 Magazine invites you to buy a ticket and hop aboard our special train themed 13th issue. Choo-choo! This issue is packed with the latest news, new game reviews, interviews, columns and feature articles - brimming with love for our favourite 80s micro-computer, the Commodore 64! Featuring: - Beautiful original cover art by Anthony Stiller, inspired by Tony Crowther's classic 1984 C64 train'em up - Loco. - 13 new reviews of a selection of amazing C64 game releases, including full reviews of Steel Ranger, Millie & Molly, Mancave , The Age of Heroes and Wormhole. - We dare to go Below the Tower in an interview with Millie & Molly developer Carleton Handley, discussing Millie, Molly and gamedev on the Commodore 64. - Rob Caporetto gives us a full run down of the 2019 RGCD 16kb Game Compo. - We welcome modern text adventure lover, creator and guru Stefan Vogt to the team, with his new adventuring column 'Reset Fiction - Past, Present & Future".... and much, much more...
20.02.2021 -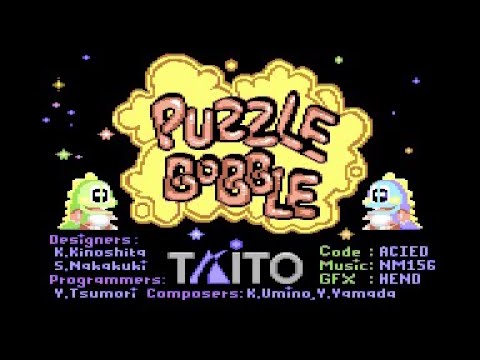 'Puzzle Bobble' for C64 nearly completed
There is a new video uploaded that shows version 0.99 (!) of the forthcoming C64 port of the well known arcade called 'Puzzle Bobble'. The game seems to be as good as finished.
20.02.2021 -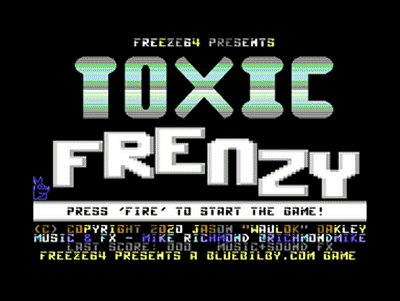 New C64 game 'Toxic Frenzy' released
'Toxic Frenzy' is a C64 title developed by Jason Oakley of BlueBilby.com in the style of the classic LCD games. It was released at Christmas 2020 by FREEZE64 magazine! Now you can get the game as digital download from itch.io for a bargain.
20.02.2021 -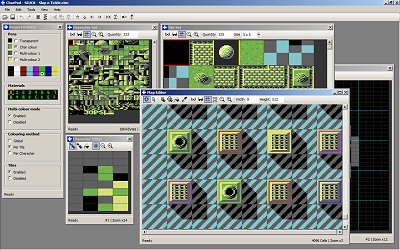 'CharPad Free Edition 2.86' released
CharPad is a graphics data editing tool that facilitates the production of graphics data in a format compatible with the legendary Commodore 64 home computer. The program runs on Windows desktop using .NET technology and allows you to design character sets, tiles, fonts and maps for 2D video games and demos. CharPad 2.86 has been a long time coming, this release includes the .NET version and brand new Win32 and Win64 executables.