Site Blog
...from time to time, some thoughts need to get out...
Commodore 64: 8 Bit Legend
Author: Zeldin - written on 19.09.2012
Bah... seems I am not able to post something regularly... at least not even once a year :-(
I am currently writing on my second novel, and don't find time for C64 activities, which is really sad. Next year we'll have 25th anniversary of Cascade, and I really want to make some little celebration demo around this happening, but I am afraid, it will be a tough nut to find some free minutes for squeezing a bunch of pixels, code and music into a file.
Well, we'll see...
Anyway... today I finally felt to post something, not only for giving the front page look a deserved change, but to make sure you won't miss the following youtube vid, which is really impressive. A brilliant and contemporary commercial for our good old and beloved breadbox.
So here we go...
Commodore News
...freshly fished out of the net...
20.09.2020 -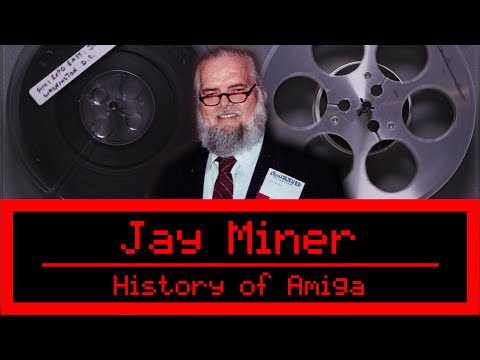 The History of the Commodore Amiga - Rare Jay Miner Speech AmiExpo 1990
Video content: Jay Miner is "The Father of the Amiga" This is a rare audio recording of his history of the Amiga speech on March 18th 1990 at AmiExpo East Coast in Washington DC. It is called "The Amiga from the Beginning".
20.09.2020 -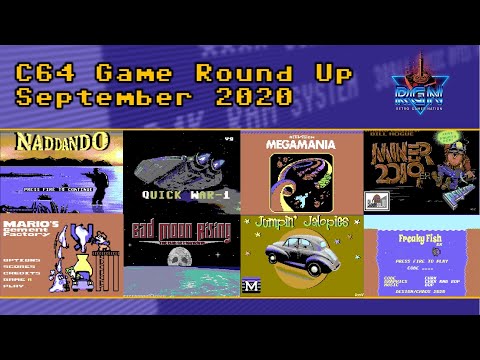 C64 Round Up: September 2020 - video by 'RetroGamerNation'
The September 2020 edition of C64 Round Up takes a look at some of the smaller commercial and freeware Commodore 64 games released in the past few months. The list of games include: Flying Saucers - Planet Balls - 1941 and half - Rodman Jnr - MegaMania - The Forever Extending Hungry Snake - Freaky Fish DX - Naddando - Mario's Cement Factory C64 - Fallen - Quick War - Jumping Jalopies
19.09.2020 -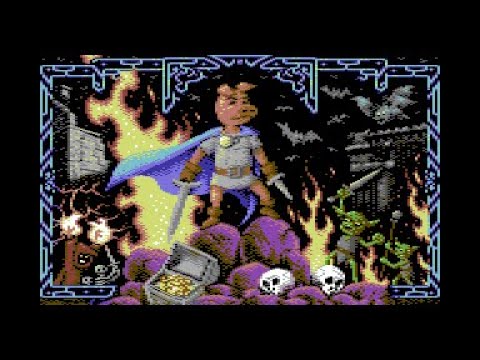 'A Pig Quest' - Video shows WIP C64 game
'A Pig Quest' is an upcoming Commodore 64 game. Brought to you by: Antonio Savona, Mauricet, Aldo Chiummo and Gaetano Chiummo.
18.09.2020 -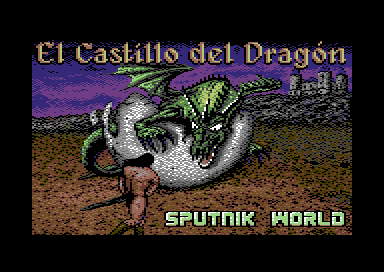 'The Dragon's Castle' - new little RPG for C64 released
'The Dragon's Castle', latest title of Sputnik World, is a game that transports us to a medieval fantasy world with heroes, dragons and dungeons, with an (electronic) pair of dice and every intention that brings you classic pen and paper adventure time in front of your C64. Some more info (in Spanish, though)
here
.
18.09.2020 -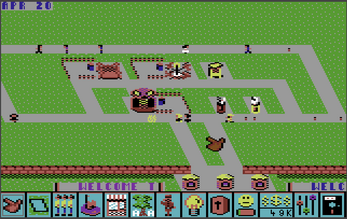 'Funfair Inc.' - Theme park manager for C64 announced
Classic theme park management is on its way to the C64, targeted for release in December 2020. Featuring: - 32 rides and animal attractions - 20 shops and gaming stalls - 16 features and toilet facilities
18.09.2020 -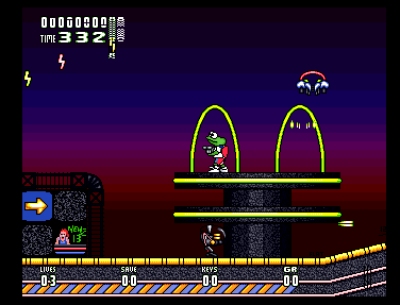 'Green Thang' for Amiga - long lost prototype revealed on GTW
Games That Weren't (GTW) are pleased to present an early playable prototype of the game 'Green Thang' for the very first time, consisting of 2 early test levels. It's a long running Atari Jaguar mystery for some years now, and a game starting out on a completely different platform. Originally Green Thang was shortlisted to be covered in The Games That Weren't book when discussing possible Jaguar titles with David Wightman. This led to an exciting early discovery which we will share with you shortly. But better read the whole story on GTW...
18.09.2020 -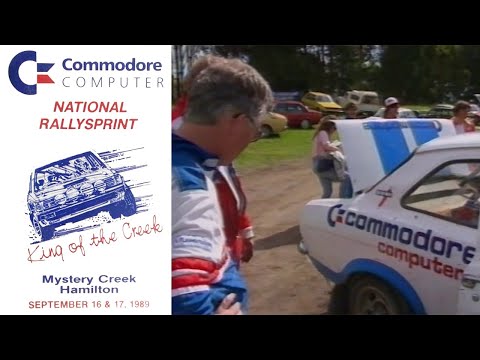 Commodore Computer "King of the Creek" National Rallysprint 1989 - Video by 'Bread Box Commodore Computer Museum'
Commodore Computer NZ LTD sponsored the 1989 New Zealand National Rallysprint this is a highlight reel that was made of that event. At the end of the video is an interview with CEO Commodore Computer NZ Ltd Mr Dick Anderson.
18.09.2020 -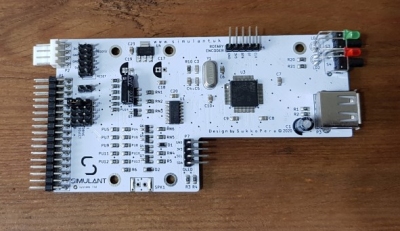 'OpenFlops', an Gotek alternative, available as preasssembled kit
Floppy Disk Drive USB Emulator "OpenFlops" with FlashFloppy firmware pre-installed. Suitable for most retro computers that use either internal or external floppy disk drives as a direct replacement or additional drive so you can load games/software from USB flash drive or save data to your memory stick. Compatible with most computers including Acorn, Amstrad, Amiga, Apple, Atari, Spectrum, DOS / IBM XT PC, MSX etc etc . Also works with a range of keyboards and synthesisers.
17.09.2020 -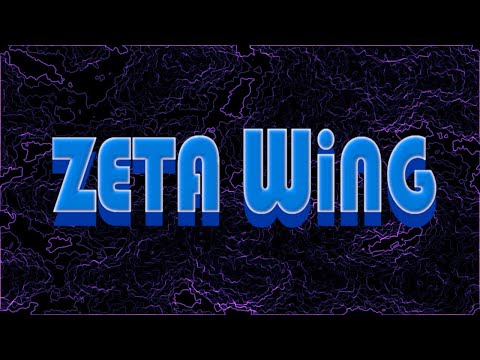 Sneak preview of soon to be released new C64 SHMUP 'Zeta Wing' online
'ZetaWing', a new game from Sarah Jane Avory, the author of the highly praised shooter 'Neutron' and the upcoming, desperate awaited RPG 'Briley Witch Chronicles', has been announced. It will be a vertical shoot'em up that is inspired by classic shooters Twinbee and Gemini Wings. As Sarah stated on Twitter, the game will be released on Friday, 25th September.
16.09.2020 -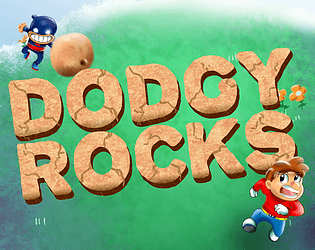 New Amiga game 'Dodgy Rocks' released
Crazy high-speed endless arcade thing-dodging in an 8-bit style. You'll just have to have one more try! Dodge the rocks and other projectiles coming your way for as long as possible. Dodge, dash, kick and smash your way out of tight spots to survive just one more wave. Discover and master advanced moves to rack up your bonus and climb the online leaderboards, before testing yourself against the next difficulty level. Are you ready for NIGHTMARE? We don't think you are.
16.09.2020 -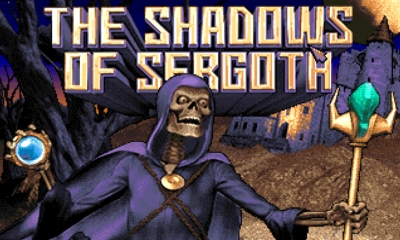 'The Shadows Of Sergoth' Amiga demo is now available!
The moment many of you have been waiting for is finally here! The upcoming dungeon crawler from Double Sided Games for the Amiga gets a demo to give you a taste of all the hard work that has been done by Colin, TenShu and Mike over the past 18 months. Official release is expected for the end of the year/beginning of next with pre-orders opening in november. As usual boxed and digital editions will be available.
14.09.2020 -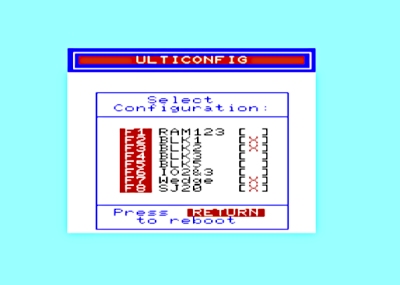 'UltiConfig' for VIC-20 UltiMem cartridge released
'UltiConfig' is a memory configurator for UltiMem cartridge with DOS wedge and JiffyDOS speeder. Makes you life easier when using UltiMem and SD2IEC.
13.09.2020 -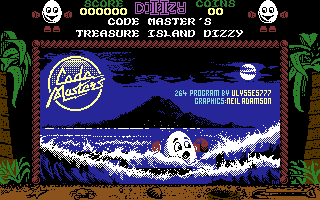 'Treasure Island Dizzy - Dizzy II' for Plus/4 released
'Treasure Island Dizzy' is a puzzle game classic published back then in 1988 by Codemasters for ZX Spectrum, and later also ported to the Amstrad CPC, Commodore 64, NES, Amiga, Atari ST, Microsoft Windows and Atari Jaguar. Now it got ported to Plus/4 and is free for download.
13.09.2020 -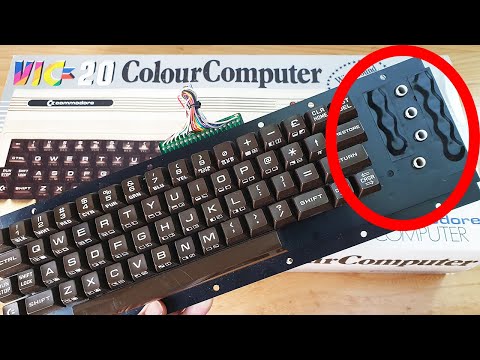 Commodore VIC20 PET Numeric Keypad? Beats me! What do reckon? - Video by 'Bread Box Commodore Computer Museum'
Was the Commodore VIC-20 originally going to have a numeric keyboard? After seeing an interesting image on a website 'Bread Box Commodore Computer Museum' had to grab out a PET Style Keyboard VIC20 to find out.
13.09.2020 -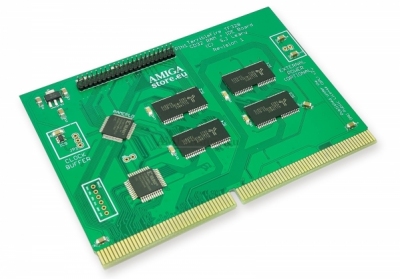 New at AMIGAstore.eu - Terrible Fire 328 8MB + IDE for Amiga CD32
Terrible Fire 328 is an expansion card for the CD32 console providing 8MB of Fast RAM and a 2,5" IDE interface for Hard Disk drives or CF/SD cards.