Site Blog
...from time to time, some thoughts need to get out...
Commodore 64: 8 Bit Legend
Author: Zeldin - written on 19.09.2012
Bah... seems I am not able to post something regularly... at least not even once a year :-(
I am currently writing on my second novel, and don't find time for C64 activities, which is really sad. Next year we'll have 25th anniversary of Cascade, and I really want to make some little celebration demo around this happening, but I am afraid, it will be a tough nut to find some free minutes for squeezing a bunch of pixels, code and music into a file.
Well, we'll see...
Anyway... today I finally felt to post something, not only for giving the front page look a deserved change, but to make sure you won't miss the following youtube vid, which is really impressive. A brilliant and contemporary commercial for our good old and beloved breadbox.
So here we go...
Commodore News
...freshly fished out of the net...
06.04.2020 - New video footage of WIP Amiga game 'Boss Machine'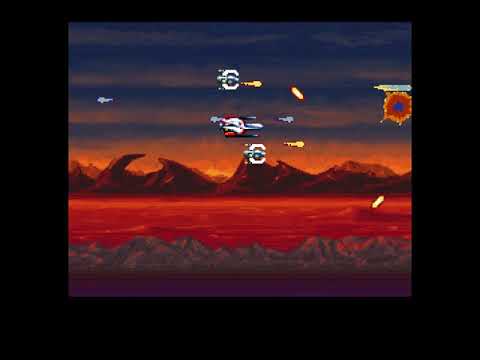 This video shows a lava graphic test of 'Boss Machine', a SHMUP in the making, that was started, while creator Kevin Saunders was working on his projects 'Iridium' and 'Reshoot Proxima III'.
04.04.2020 - Footage of WIP Amiga port 'Lala Prologue'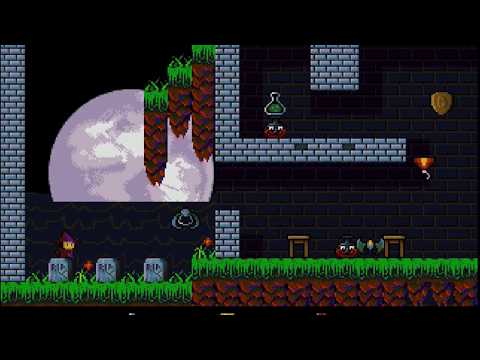 This video shows a preview of 'Lala Prologue' for Amiga OCS 512KB (originally made by The Mojon Twins for Spectrum, also availbale for C64). The game uses a 32 colors playfield with 2 layers, the second layer is WIP, it is made of sprites multiplexed at the bottom, the moon is a bitmap rendered using the same technique as the game: Flimbo's Quest.
03.04.2020 - C64 game 'Hired Sword 2' boxed edition production delay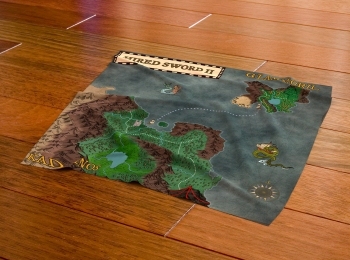 As you know, Hired Sword 2 for the Commodore 64 will be released on April 3rd! While 'Double Sided Games' were able to continue with the production of the boxed editon slightly ahead of time, one last element included with it, the cloth map, has taken more time than usual to be made due to the global world situation... [click link above to read on]
02.04.2020 - 'Komoda & Amiga plus' magazine issue 15 released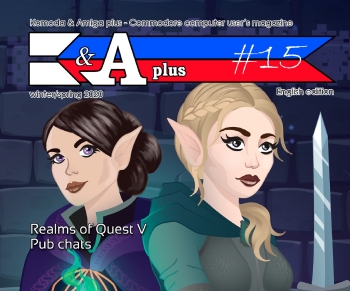 New issue #15' of Komoda & Amiga plus' - the paper magazine for all Commodore machines lovers - has been just released and is ready for ordering. Unfortunately though, due to the global virus outbreak the Polish Post currently does not accept international shipping. In order to make it easier to access the magazine for people outside of Poland, it's also possible to purchase the mag as digital version.
02.04.2020 - Scene World Podcast Episode #86 - Johan Grip and the C128 Neo!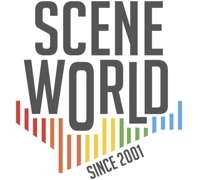 Topics besides others: In the world of retro reproductions, the Commodore 128 is the red-headed stepchild, with the least attention from enthusiasts. That is, until now! Johan Grip joins AJ and Joerg to talk about the C128 Neo, a replica PCB designed to help preserve these vintage machines.
02.04.2020 - Classic C16/C116/Plus/4 game 'Ghost Town' ported to C64 (and more)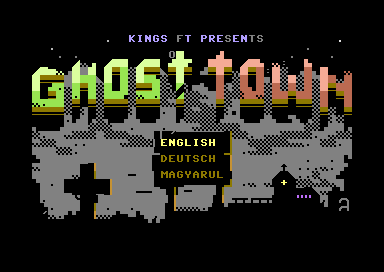 Visit the mysterious 'Ghost Town', a place full of unexpected dangers and hidden treasures! Ghost Town is a fantastic adventure written by Udo Gertz and released in 1985 for the Commodore C16, C116 & Plus/4. 35 years later C64 scener 'Awsm' uncovered every single mystery hidden inside the 'Ghost Town' and ported it. Now you can play the game as an extended version on the Commodore Plus/4, for the first time on the Commodore 64 or even in your browser.
02.04.2020 - New video from 'Jan Beta' - BackBit C64 Instant Loading Cartridge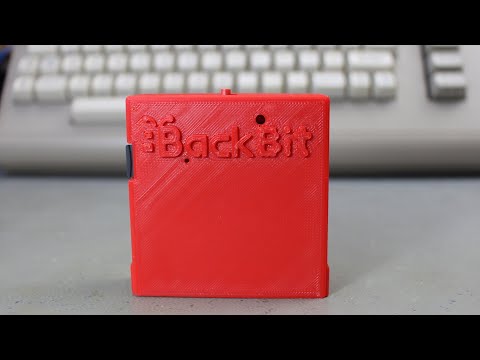 This time 'Jan Beta' is taking a look at the new BackBit instant loading SD cartridge for the Commodore 64. An interesting alternative to the established SD2IEC, EasyFlash and 1541 Ultimate carts!
01.04.2020 - New video from 'Retro Recipes' - Commodore 64 Program stored on a Postage Stamp??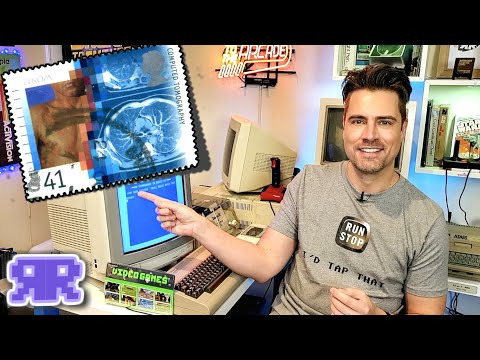 Remember that old wive's tale of a cancelled Royal Mail stamp holding a harmful C64 program on it?? 'Perifractic' from 'Retro Recipes' is exploring the myth...
01.04.2020 - eBook 'Commodore Tape Recorders' as free download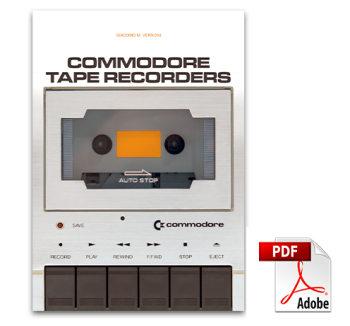 This is a booklet about the tape recorders used or produced by Commodore for its 8-bit computers, from the first one in the PET 2001 case to the model 1530 that many of us used to load games on the Commodore 64. You can get the .pdf version for free as a limited time offer.
01.04.2020 - eBook 'Commodore VIC 20: A Visual History' for free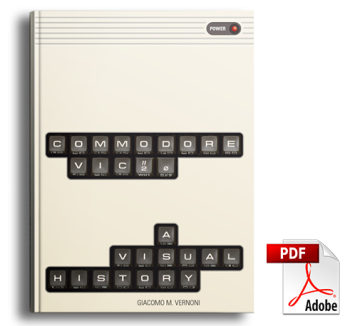 A book about the computer that made Commodore enter the home market (PDF edition). Many pictures of the VIC 20 revisions and peripherals, plus restored box art images of all the cartridges sold by Commodore for the system. You can get the .pdf version for free as a limited time offer.
31.03.2020 - Amiga game 'Bridge Strike' as free download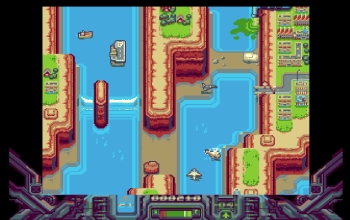 'Bridge Strike' is a redux version of Activision's River Raid for Amiga and available as neat boxed version since 2019. Now you can get it as downloadable .adf for free now, though you should really consider to support the developers by buying it using the link
here
.
31.03.2020 - New C64 game 'Merge 64' released and available as free download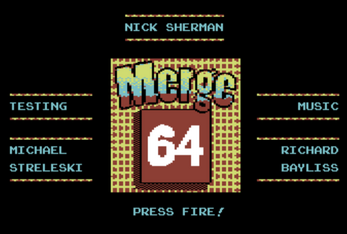 This game was written while watching Shallan's 16-hour charity steam in which he built the C64 game 'LUMA', and raised over $1,200 for Extra Life. If you like this game please consider also donating to the cause he is supporting using the link
here
31.03.2020 - New Video from '8-Bit Show And Tell' - 10 PRINT RACER: My New PET Game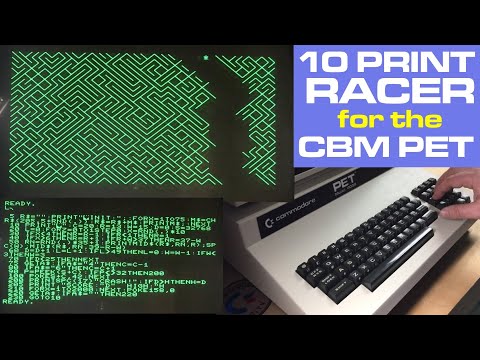 Robin from '8-Bit Show And Tell' wrote a little game for the Commodore PET. It's a free download, so you can play it too, and walk through the code with him during the video.
30.03.2020 - Firmware update for 'Ultimate 64' and 'Ultimate 64' Elite available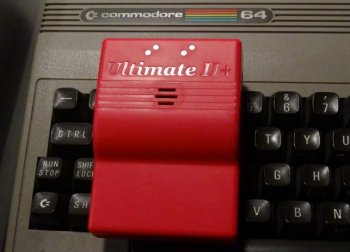 Version 1.28 contains besides several bug-fixes the following new features: Debug stream over Ethernet, which logs CPU / VIC access real time, also possible to log C64 CPU and 1541 CPU alongside. U64 only. - ACIA (MOS 6551) emulation - Modem Layer emulation (6551 <-> LAN), supporting both outbound and inbound connections - REU load / save commands from UCI, using the preload settings - File append mode for Software IEC. - Support for SuperGames cartridge
29.03.2020 - New firmware for 'ARM2SiD / ARMSID' available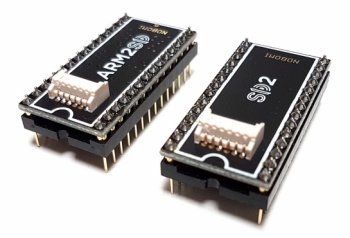 ARM2SiD v3.8 / ARMSID v2.10 firmware fixes a bug from older versions in the values generation of the register OSC3 during a noise waveform. ARMSID/ARM2SiD are replacement devices of the MOS6581 and MOS8580 used in the Commodore C64 - minimalistic in simplicity of circuit and use, not in function and power.