Site Blog
...from time to time, some thoughts need to get out...
Commodore 64: 8 Bit Legend
Author: Zeldin - written on 19.09.2012
Bah... seems I am not able to post something regularly... at least not even once a year :-(
I am currently writing on my second novel, and don't find time for C64 activities, which is really sad. Next year we'll have 25th anniversary of Cascade, and I really want to make some little celebration demo around this happening, but I am afraid, it will be a tough nut to find some free minutes for squeezing a bunch of pixels, code and music into a file.
Well, we'll see...
Anyway... today I finally felt to post something, not only for giving the front page look a deserved change, but to make sure you won't miss the following youtube vid, which is really impressive. A brilliant and contemporary commercial for our good old and beloved breadbox.
So here we go...
Commodore News
...freshly fished out of the net...
05.12.2022 -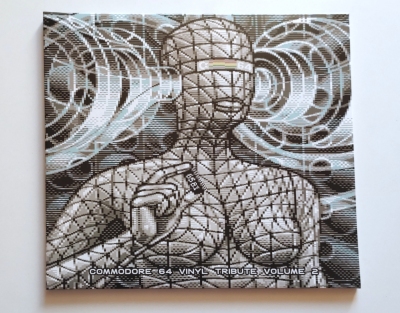 Protovision Shop: New Stock Item - 'C64 Vinyl Tribute #2'
Spinning its way into the Protovision Shop is the Commodore 64 Vinyl Tribute #2 – a great SID collection of music by well known musicians within the Chiptune and Demoscene. This gatefold record is presented on 180 gram vinyl for superior listening quality and is a must buy for all chiptune fans. This release is also available as an Audio CD.
05.12.2022 -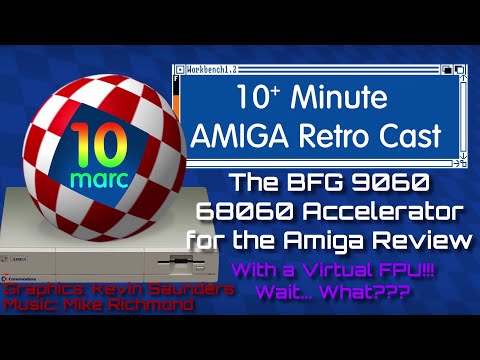 BFG 9060 68060 Accelerator for the Amiga review - With a virtual FPU? - new video from '10 Minute Amiga Retro Cast (10MARC)'
This week on 10 Minute Amiga Retro Cast Doug is reviewing the fantastic new 68060 accelerator for the Amiga 3000 and 4000. Join him as we install it in his A3000 and see how fast it can go!
04.12.2022 -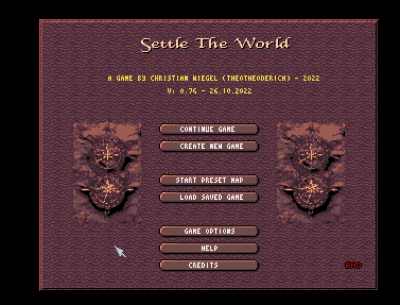 Update of WIP Amiga game 'Settle the World' (120422) released
Settle the World is a turn-based building and trading game with a focus on local multiplayer (up to four players on one Amiga computer), which you can download as demo version and test it. New in this update: - River courses and river graphics. - River tiles yields + 1 harvest for grain, sugar and tobacco. - Rivers are visible on the map during map generation and also on the standard worldmap. - Rivers are now pathfinding compatible. - Small ships can move on rivers. - Cities located next to a river can build docks and shipyards. - Small ships can enter cities which are located next to a river. - Increased Movement costs for land units moving on a river. - Roads can be build on river tiles. - New terrain type -prairie-. Not very fertile, but suitable for growing tobacco... and much more...
04.12.2022 -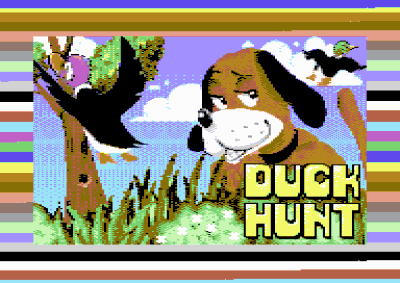 C64 game 'Duck Hunt' released and free for download
Duck Hunt is a 1984 light gun shooter video game developed and published by Nintendo for the Nintendo Entertainment System (NES). Now it was ported to C64 by Mahna Mahna and released at Transmission64 3rd Edition (2022). It can also be played with light gun on C64. If you use an emulator like Vice, select the Magnum Light Phaser on Control port 1.
04.12.2022 -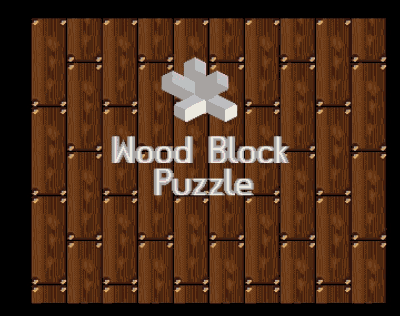 Amiga game 'WoodBlockPuzzle' released and free for download
'WoodBlockPuzzle' is a logic game like many games for Android, written in Blitz Basic 2 for Amiga. You must put blocks on the table. If horizontal or vertical line is complete, you have more points. If you don't have empty place for blocks, you must click on "GIVE UP".
03.12.2022 -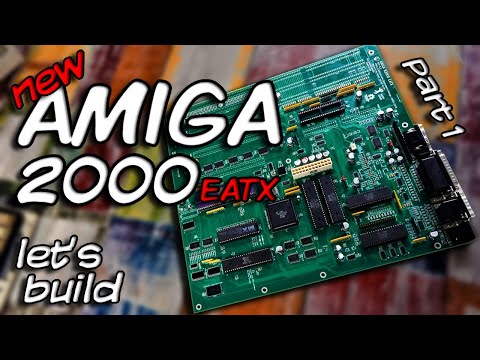 Video: Building a NEW Amiga 2000 in 2022 - Part 1 assembly, testing and first power up
Why buy a big box Amiga when we can make one...
01.12.2022 -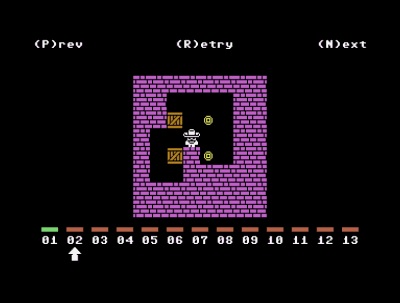 C64 game 'Soko64' released
'Soko64' is a new take on Sokoban, a famous puzzle game designed in 1981 by Hiroyuki Imabayashi, and first published in December 1982. Made with ugBasic this version includes 64 8x8 tricky levels, that are unlocked from the beginning, for you to try them all. The game will run in PAL and NTSC (not optimized though for the latter) and you can get it for a bargain (name your own price).
01.12.2022 -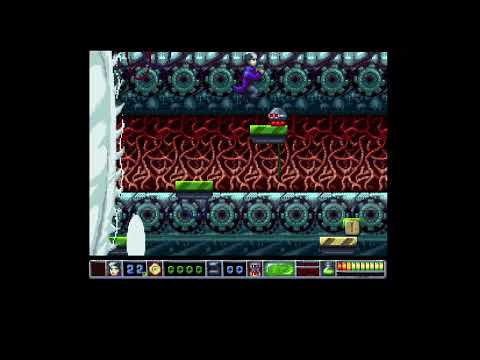 WIP Amiga game 'Creeping Me Out: Hex Night' - Spoilers! (An interesting new level?)
'Creeping Me Out: Hex Night' is going to be an action platformer in the vein of Turrican & Castlevania, made in Scorpion Engine. The development is making a lot of progress on the factory levels, as you can see in this new video. Many more creature types, improved graphics in many areas, and most importantly - due to improvements in Scorpion Engine itself and optimizations.
30.11.2022 -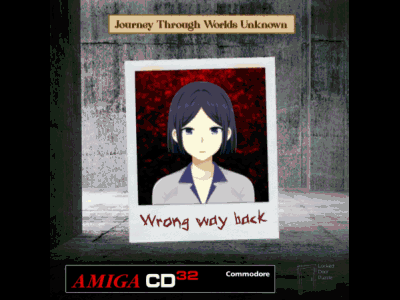 'Wrong Way Back' - Game for AMIGA CD32 released and free for download
'Wrong Way Back' is an AMIGA CD32 adventure game about a woman trapped in a strange room trying to find her way home. How did she get there, how can she escape and most importantly why was she brought there? This game was made as an experiment in AMOS as Amiga CD32 development and will need to either be burned to CD-R to be played on a real machine or used with an Amiga emulator with CD32 BIOS ROMs. If you're trying to use a standard Amiga you will need a game pad with 2 buttons.
30.11.2022 -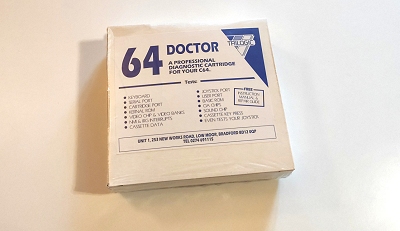 Protovision Shop: New stock item - '64 Doctor'
If your C64 is not feeling well then its time to call in the 64 Doctor. Providing comprehensive fault finding and diagnostic tests, this easy to use testing device has everything you need to identify the status of your C64's components.
30.11.2022 -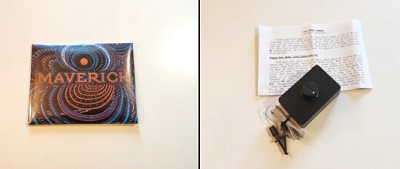 Protovision Shop: 'Maverick v5' and 1541 Speed Control box now available
Considered by many to be the top gun of software duplication suites, we have limited units of Maverick v5 in stock. The Maverick v5 is the most versatile disk utility set ever created for the Commodore 64 and the 1541, 1571 and 1581 disk drives. It comes with a 50 page manual. The perfect accompaniment to the Maverick v5, the
1541 Speed Control Box
will make the process of archiving a breeze. Once you have installed this handy device to your 1541 disk drive, you can adjust the drive speed at will with the simple twist of the dial.
30.11.2022 -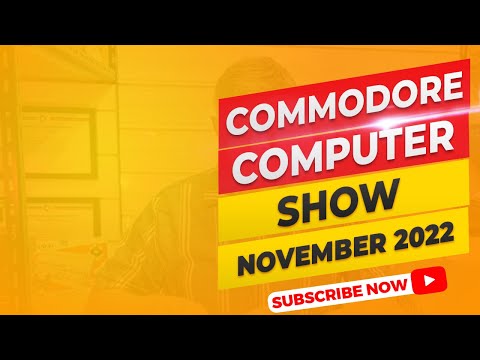 Commodore Computer Show - November 2022 Episode - new video from 'Bread Box Commodore Computer Museum'
In this episode of the Commodore Computer Show - A very special Commodore 'VIC' Unboxing and a nice box of Commodore 64 Goodies from a Thrift Shop - Top 10 Commodore 64 and Amiga Games for November 1988 - Commodore in the Movies & TV (NCIS Los Angeles).
29.11.2022 -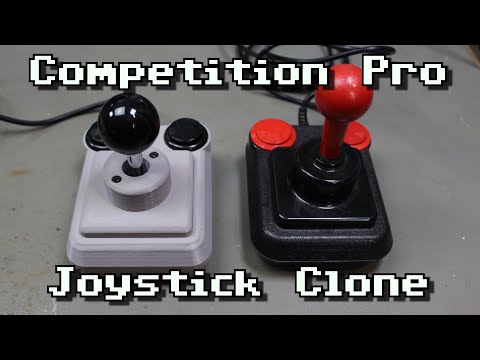 Competition Pro Joystick Clone - new video from 'Jan Beta'
Jan is building a 3D printed clone of the famous Competition Pro joystick.
27.11.2022 -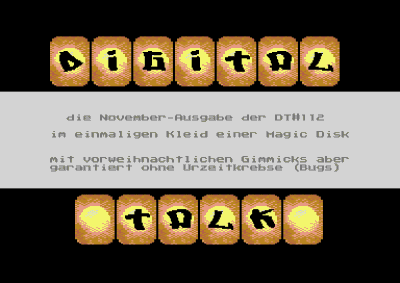 'Digital Talk' #112 released
The german C64 disk magazine Digital Talk issue 112 was just recently released and can be downloaded for free as digital disk image.
27.11.2022 -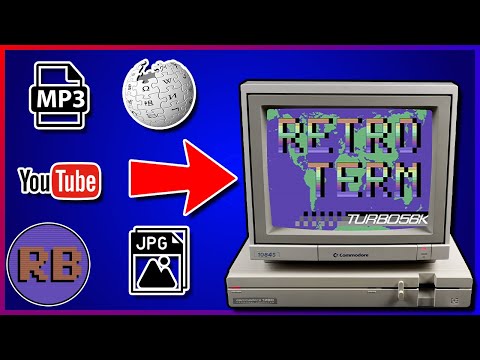 Live streaming PCM audio, SID tunes, images, and more on the Commodore 64! - new video from retrobits'
Retroterm and the Turbo56k protocol: new tricks for your old C64!