Site Blog
...from time to time, some thoughts need to get out...
Commodore 64: 8 Bit Legend
Author: Zeldin - written on 19.09.2012
Bah... seems I am not able to post something regularly... at least not even once a year :-(
I am currently writing on my second novel, and don't find time for C64 activities, which is really sad. Next year we'll have 25th anniversary of Cascade, and I really want to make some little celebration demo around this happening, but I am afraid, it will be a tough nut to find some free minutes for squeezing a bunch of pixels, code and music into a file.
Well, we'll see...
Anyway... today I finally felt to post something, not only for giving the front page look a deserved change, but to make sure you won't miss the following youtube vid, which is really impressive. A brilliant and contemporary commercial for our good old and beloved breadbox.
So here we go...
Commodore News
...freshly fished out of the net...
23.01.2022 -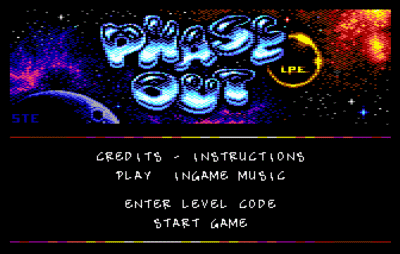 C64 game 'Phase Out LPE 2.1' released as digital download
Phase Out was originally created for the RGCD C64 16k Cartridge Competition 2013. This level pack edition (LPE) now contains 50 more reloadable levels (level pack summer 2018) on the disk image which can be loaded after finishing the last 50 previuos levels. If you like puzzle based games where you need to match the colours, then this is the game for you. The game is available as digital download for little money.
22.01.2022 -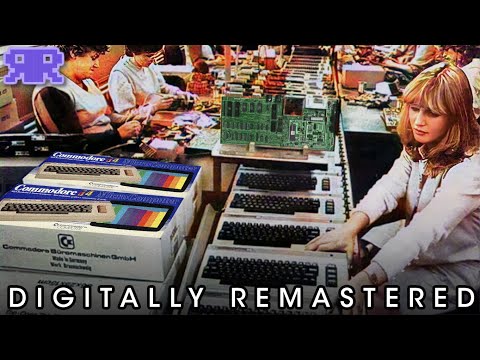 How It Was Made: THE COMMODORE 64 - new video from 'Retro Recipes'
Using new machine learning algorithms, a digitally remastered version was made of the only known low-quality footage of the Commodore 64 & 6502 factory production process, to better show how the world's bestselling computer was made!
22.01.2022 -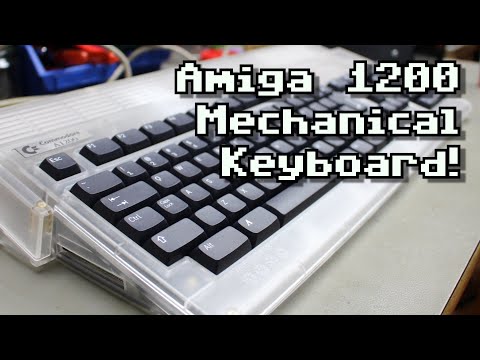 A mechanical Keyboard for the Amiga 1200! - new video from 'Jan Beta'
Jan is fixing some of his own crimes in his A1200 and is taking a look at a fancy new mechanical keyboard replacement option.
22.01.2022 -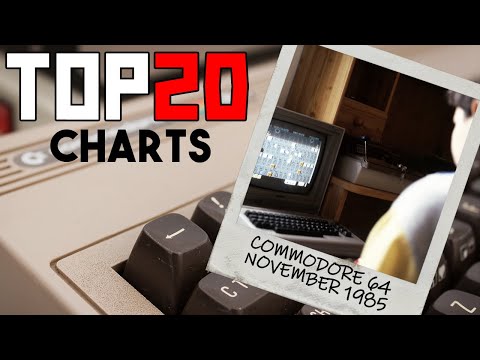 TOP 20 COMMODORE 64 Games Chart (UK) - November 1985 - Video from 'Bread Box Commodore Computer Museum'
Every week Gallup UK compiled the sales data of Commodore 64 games in specialist stores and chain stores. This is the top 20 selling C64 games in the 4 weeks leading up to November 7th 1985.
21.01.2022 -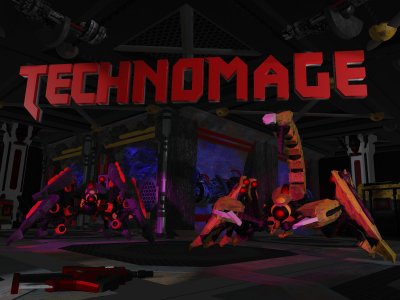 Amiga game 'Black Dawn - TechoMage' - demo for download
Here it is the First offical testing release for the upcomming Black Dawn - Techomage. Things are obviously all subject to change and theres still lot of things missing but we present it to you as both a taste of the full release and to get everyones feedback,ideas and critisms. The demo contains a single level with a prerolled Character, The gunner so your unable to use any magic but it does let you get a feel of one of the character classes.
21.01.2022 -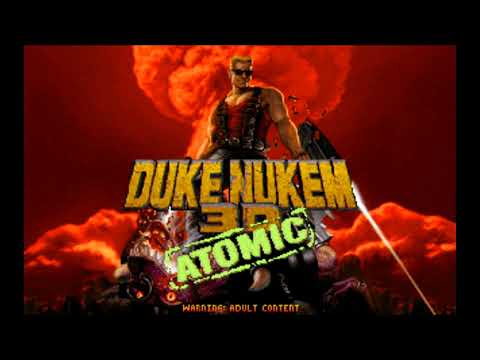 'JFDuke3D' - Duke Nukem 3D port for Amiga
Prepare Yourself for the Ultimate 3D Slugfest! Murderous aliens have landed in futuristic Los Angeles, and the humans suddenly find themselves atop the endangered species list. The odds are a million-to-one, just the way Duke likes it! Now, it's up to Duke Nukem to stop the onslaught against Earth. Requirements: - 68060 processor with FPU. - Kickstart 3.0. - AGA chipset or RTG card. - 16 MB Fast RAM. - 45 MB disk space (+ more for the audio tracks)
21.01.2022 -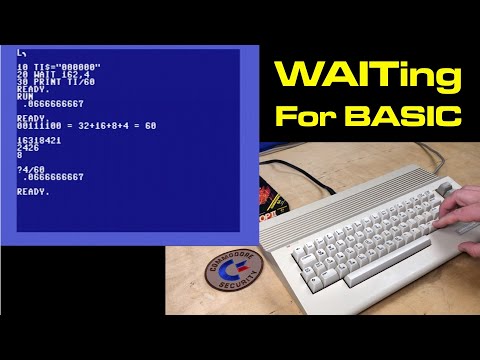 WAITing for BASIC on the Commodore 64 - new Video from '8-Bit Show And Tell'
How can we make Commodore 64 BASIC pause for a specific time? We take a look at three techniques, including their strengths and weaknesses: 1) FOR/NEXT loops which are simple but somewhat inaccurate and not very CPU-accelerator-friendly, 2) polling the TIME variable which might be the best general approach, and 3) Using the esoteric WAIT command to watch particular bits in the C64's jiffy counter.
21.01.2022 -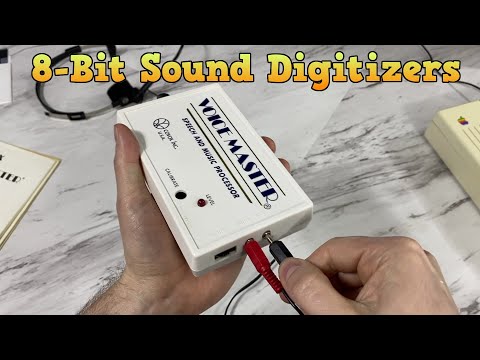 Early 8-Bit Sound Digitizers - new video from 'The 8-Bit Guy'
In the early eighties, we were all shocked and amazed by games, that included recorded speech. And today we will take a look at some products that came in the mid 80s and allowed to sample sounds from the real world.
21.01.2022 -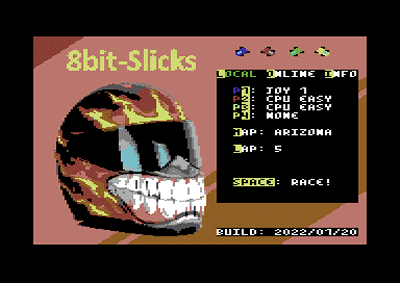 C64 game '8bit-Slicks' - updated version (2022-01-20) released
There is a new version of 8bit-Slicks available for download and testing. '8bit-Slicks' is a remake of the legendary 90s game for the Apple//e, Commodore 64/128, Atari XL/XE, Atari Lynx, and Oric 1/Atmos. It is a game featuring: - Up-to 4 players (local or online). - 10 varied maps (jumps, obsctales, cross-points). - Online competitive ranking. - A friendly community.
21.01.2022 -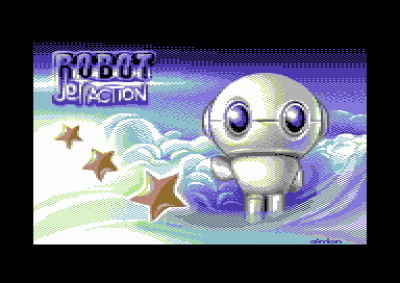 C64 game 'Robot Jet Action' finally finished and released
Robot Jet Action is a classic arcade-style platform game for the Commodore 64/128. The game was created as part of the Commodore computer enthusiast portal - C64portal.pl. In the game, the player controls a small robot with a joystick. Use the fire button to activate the jetpack, by holding down the fire button, the Robot flies higher and higher. The game is presented with high-resolution graphics and a dedicated soundtrack that perfectly fits the action taking place on the screen. You can get the game as digital download for a bargain (name your own price).
20.01.2022 -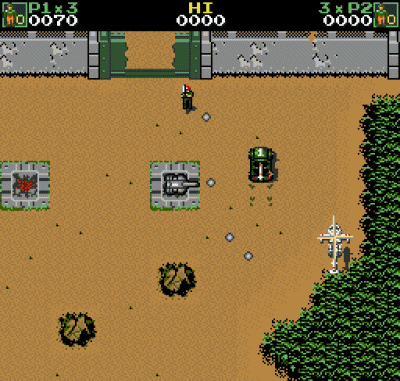 Amiga port of 'Jackal' is on its way - fourth demo version available and ready for download and play
Jackal, also distributed under the title of Top Gunner, is an overhead run'n gun-style shoot-'em-up video game by Konami released for the arcades in 1986. 4th demo version is now available for you to download and play. A lot has changed since v3: - No loading times between the menu and briefing screen. - Intro waiting time reduced to 6 seconds. - Updated credits. - Big copter animated at mission start. - New type of vehicle bullets. - Regular POWs. - Powerup indicator. - Soldiers are thrown out of the jeep when it explodes. - Rescue copter flies away when all POWs are delivered. - Level 2 preview (playable to the end but no boss fight and some enemies are missing). - Many bugfixes and improvements
18.01.2022 -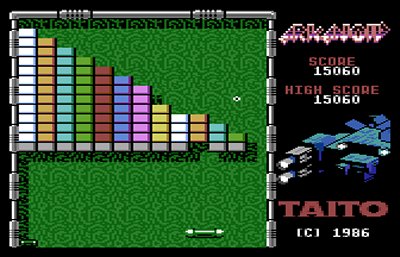 'Arkanoid +4 Analogue Edition' for Plus/4 released
'Arkanoid +4', a Commodore Plus/4 port of the famous arcade game 'Arkanoid', now gets a new edition, that adds analogue controls to this fantastic game. Please note that analogue control requires a SID card! You can get the game as digital download for free.
16.01.2022 -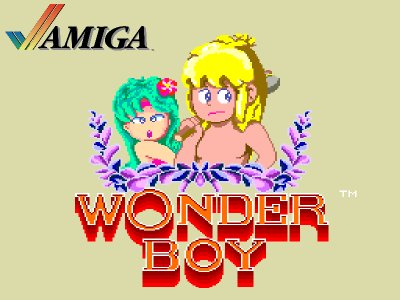 'Wonderboy 1200' - SEGA's Wonderboy for Amiga computers - demo level for download
This port of 'Wonderboy' was created with Erik Hogan's Scorpion Engine. Please note this will run best on a stock 1200 or better. An optimized version for A500 is coming soon. Requirements: - A 2 button controller, - Amiga 1200 or better (also works with an emulator such as WinUAE). Still to do: - Many big fixes. - More levels
16.01.2022 -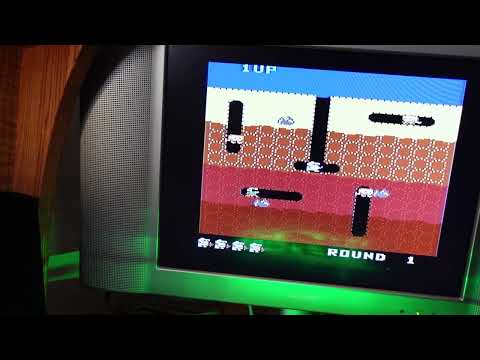 First time flashing ROMs on Ultimate 64 Elite - video from 'GRay Defender'
In this video 'GRay Defender' runs through flashing the Ultimate 64 Elite Char/Basic/Kernel ROMs for the first time. He also demonstrates the speaker add on.
15.01.2022 -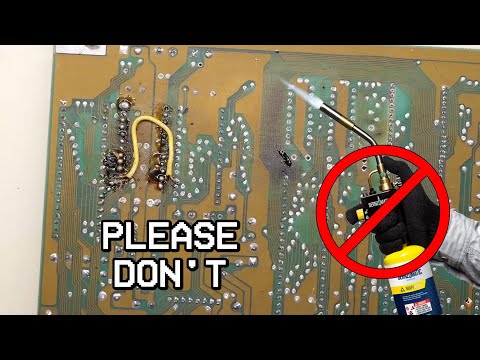 Please don't try to fix your C64 with a propane torch! - new video from 'Adrian's Digital Basement'
Let's dive back into another C64 repair! This time, a machine that has been "burned" when someone attempted a previous repair. Let's see if Adrian can fix it!