Who's Cascade...
Cascade is a loose group of people sharing their dedication for the good old Commodore home computers of the 80s, still wellknown today under their names "C64" and "Amiga".

Foundation:

Cascade was founded in April 1988 by Bruce, Bongo (both ex-Starlight) and Axis (ex-The Remix Crew). Most members of the group soon moved from C64 to Amiga (eventually already in summer of 1988) and became quite successful as cracking and (primarily) demo group, also running a number of well-known boards.

Additional note about the foundation: The "AFL Cracker Journal" issue 21 offers an interview with Bruce & Bongo, where they dated the birth of Cascade to spring 1987, which is most probably just a typo. An interview of "Scandinavian News" issue 4 confirms the date of April 1988.

First generation:

Though being a Germany based group, during it's early years Cascade had divisions in several other countries like: Sweden, Denmark, Finland, Holland, France, Belgium, Canada and the USA. Most divisions had been active on Amiga only. Nevertheless the group did obviuosly not completley migrate to Amiga. There are some C64 activities in 1988 and even more in 1989 when four sceners from France (Stephane, JM, Ken and Tao) where overtaking the C64 section of Cascade (April 1989). They were running the section for aprx. half a year, pulling out a bunch of releases before all members migrated to the Amiga section or joinded other groups. From 1990 on it seems, Cascade was solely active on Amiga furthermore, releasing lots of demos, intros and packdisks. In 1991 the group was finally set inactive, when the group leaders (Bruce & Bongo) joined the Tarkus Team. After that most of the remaining members joined other groups or left the scene. Probably some danish and dutch members eventually continued for a while in 1991, but the Cascade story seemed to be over...

Second generation:

In 1995 two C64 sceners, Mr.Lee and Zeldin (that's me, who is just writing this), were forming a new group. We decided for 'Cascade' to be the name of this new group, after doing some page hopping in some dictionary (sounds familiar to many of you, eh). Never really being active scenewise on Amiga, both Mr.Lee and me were unaware, that Cascade was an already existing Amiga group (though inactive for several years).

We are family:

Somewhen in 1998 Phazor from the former Swedish Amiga Section of Cascade got in contact with me, after he stumbled upon the Cascade Homepage. Curiosly he asked me, if this group has some relation with his old group. It was the first time I was aware that a scene group named Cascade had already existed before. After having some thoughts about everything (and exchanging several mails with Phazor and other former members I got hold of), we came over that it always has been just one group. Cascade had never been dissolved, anyway. Old or new line-up, wtf? We are family, ayeah!

Meanwhile there was also contact with the original founders of Cascade and in arrangement between Bruce & Bongo, Axis and me the group's unity is official and retroactive... Oh, and by the way, realizing that one of the Cascade founders originates near Frankfurt like myself (and furthermore Ray, Monte Carlos and Fulgore), makes Cascade somehow a Hessian group (at least a bit)... in that manner: "Schoppe in de Kopp!" :-)

Zeld!n, May 2007
Last update: January 2019
Currently active Cascade C64 line-up...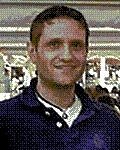 Zeldin

Goto csdb profile
Personal Data:
Age:
47 (born in Bad Homburg / Hessen / Germany)
Scene Job:
Cascade World HQ,
Graphician
, Coder, Webmaster
C64 since:
Dec. 1986
Scene History:
First appearance 1987 (with some Cracks)...
1988 - 1989 in the group 'Inner City'...
1989 - 1995 in the group 'V-Lucid'...
1989 - 1990 also a member of the Amigagroup called 'Frankfort Masters'...
May 1995 Re-Foundation of CASCADE C64 Section together with Mr.Lee...
Personal Words:
As graphician, I pixel the things I can't code! How about a painted chessboard-animation ;-)

Monte Carlos

Goto csdb profile
Personal Data:
Age:
41 (born in Frankfurt / Hessen / Germany)
Scene Job:
Coder,
Musician
C64 since:
Dec. 1991
Scene History:
First Appearance 1995, when he joined Hardcore...
1995 also a member of APS...
1996 he coded the Demo 'Fire' under the APS-Lable for the Symposium '96...
1996 he teamed up with Onslaught
since May 1997 a member of CASCADE...
Personal Words:
Malma, Zeldin... ("Paint it, Zeldin..." .ed)
Jemand, der sagt etwas sei unmöglich, sollte wenigstens so kooperativ sein, denjenigen der es gerade tut nicht am arbeiten zu hindern!
("Someone who sais that something is impossible, should at least be so cooperative, not to disturb those who are doing it!" .ed)