Site Blog
...from time to time, some thoughts need to get out...
I hate moving...
Author: Zeldin - written on 20.05.2009
...and yet I did.
Ok guys... long time no update, just because I was moving and the new apartment needed a lot of refurbishing in the last months. And don't think I am thru yet already. There is still a lot to do and I am slowly running out of money... bah...
So I am finally feeling like home here at my new address, which is actually my old address, because I lived here for nearly all my life except the last decade. And funny enough a lot of people still remembered this old address, which was mentioned in many of my old contact notes and demos. And to give you a glimpse idea of the view which I get from my new working place, I inserted this little photo.
Besides I had to get over the end of season 2 from my most beloved TV show called "Terminator - The Sarah Connor Chronicles".
Yes, "Born to Run" just hit me in my face with a strong blow in the middle of April, leaving me in total lethargy, thinking about it for days. Keeping in mind that it could be the last episode at all, shed a certain light on the happenings in this (already legendary) season finale, which didn't make me feel much comfortable! And my nightmares came true. Last monday the worst case happened, when Fox dropped T:SCC out of their future schedule... curse on them... I already miss Cameron. Now how do I get over this? We'll see... ;-)
So bye for now...
Commodore News
...freshly fished out of the net...
19.10.2021 -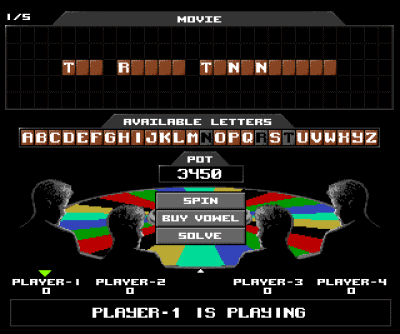 Amiga gme 'YAWoFFA' (Yet Another Wheel of Fortune For Amiga) released
A small word puzzle for Commodore Amiga which plays much in the same way as other Wheel of Fortune games. Spin wheel, choose letters and solve words/sentences. Code & art by zooperdan, Music by Maze/dSr. Play as a single player or hot seat for up to 4 players. 4 puzzle categories: Amiga games, Movies, Famous people and Misc. Easily make your own puzzles. You can get as digital download for a bargain (name your own price).
18.10.2021 -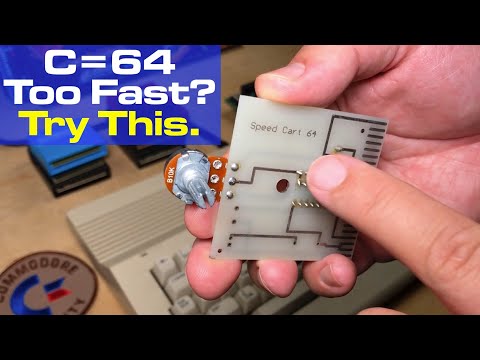 Speed Cart 64: Slow Down Your Commodore 64, Sometimes - new Video from '8-Bit Show And Tell'
If you've ever found your Commodore 64 runs too fast, maybe you need a Speed Cart 64 which provides a way of slowing down the C64. Sometimes. Sometimes it actually speeds things up, and sometimes it glitches programs in bizarre ways. And sometimes it just crashes.
15.10.2021 -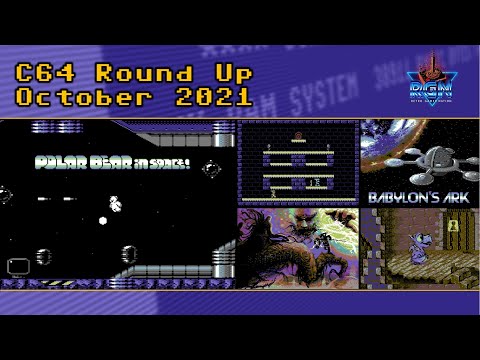 C64 Round Up: October 2021 featuring Polar Bear in Space! - new video from 'RetroGamerNation'
The October 2021 edition of the RGN Commodore 64 (C64) Round Up featuring the latest game releases, pixel art, demo and add-on items.
14.10.2021 -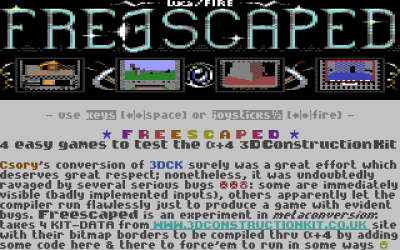 3D game collection 'Freescaped' for Plus/4 released
'Freescaped' is a compilation featuring four Freescape games which have been compiled with the fallible 3D Construction Kit and forced to run by adding some code when needed. The games are namely: 3D Construction Kit Demogame, A Chance In Hell, Cyborg 2900 and Escape From Zaphod.
12.10.2021 -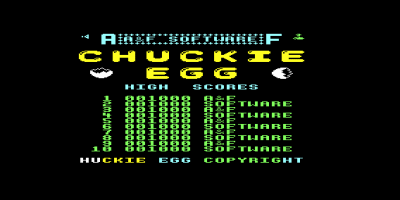 'Chuckie Egg' for VIC-20 released
Chuckie Egg was originally released on the ZX Spectrum, BBC Micro and Dragon 32 by A&F Software, in 1983. Now it's available for VIC-20 and you can get the digitla download for free. Guide Hen-House Harry through each screen, collecting 12 eggs to continue before the timer reaches zero. You may also collect the seeds to earn points. Contact with the birds will cause Harry to lose a life.
12.10.2021 -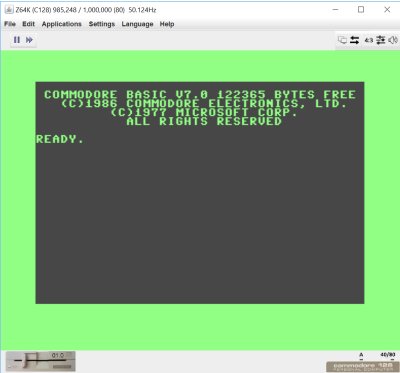 Update for 'ZK64' available
'ZK64' is a pixel exact emulation of the Commodore 128,Commodore 64, VIC 20, ZX Spectrum 48/128K and Atari 2600. 'Z64K' should run on any platform with an updated java runtime environment installed. Latest updates (v2): - Updates to Swiftlink cartridge to support retroterm. - Included buffer free progress bar in settings for internal userport modem. - Improved some rs232 badly formed address error handling. - Echo, quiet and verbose toggle button available in settings for userport internal modem. - Set echo default to false. Prevents UP9600 driver in Striketerm being locked if modem on when driver selected. - Detect when client disconnects. - Minor improvements to Hayes Modem command mode behavior. Internal modem echo on and quiet off by default. Echo only in command mode.
11.10.2021 -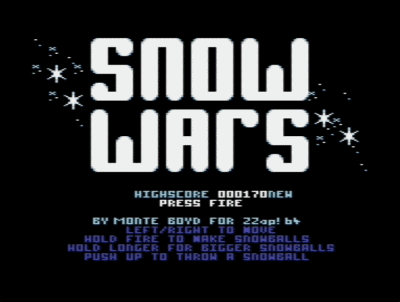 C64 game 'Snow Wars' released
The kids from a rival town are invading! You and your snowball skills are all that is standing in their way. Try to score the highest as wave after wave of enemies appear! There may be a polar bear or two as well... Works on PAL C64 hardware and emulators like Vice. Also works on TheC64 Mini and Maxi. You can get as digital download for a bargain (name your own price).
11.10.2021 -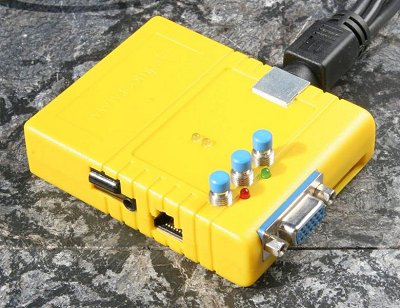 'Turbo Chameleon' Core update 9p released
'Chameleon' is an extremely user-friendly multipurpose C64 cartridge that can be used without opening the computer. It is just plugged to the expansion port of the C64. It can also be operated as a stand-alone unit (since it's basically an FPGA computer like the C-One in a C64 cartridge case), replacing the computer, the floppy drive and the heavy power supply. A docking station providing 4 joystick ports and connectors for an Amiga or C-64 keyboard is available. New in this core, besides several bugfixes: - NMIs were still enabled when initially starting the menu system, this could cause subtle problems in some rare situations. Filebrowser: - added support for swaplists (.lst/.vfl) to mount multiple disks at once. - BUGFIX: autostart with LOAD (CBM+E) did not work correctly when the device number was 10 or 11
11.10.2021 -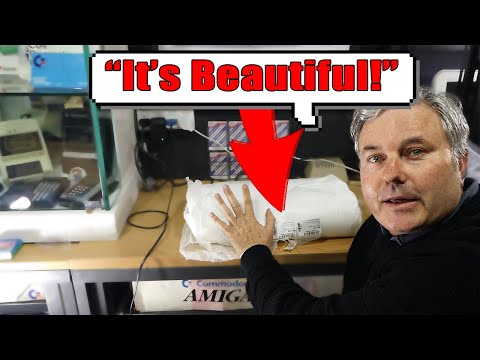 Commodore Cave Update / My Windfalls / New 3D Printed C64 Giveaway Lead-up. - Video from 'Bread Box Commodore Computer Museum'
A quick Commodore Computer Man Cave update, the windfalls while making the Commodore Computer Man Cave and announcement about the new 3D Printed Commodore 64 giveaway.
10.10.2021 -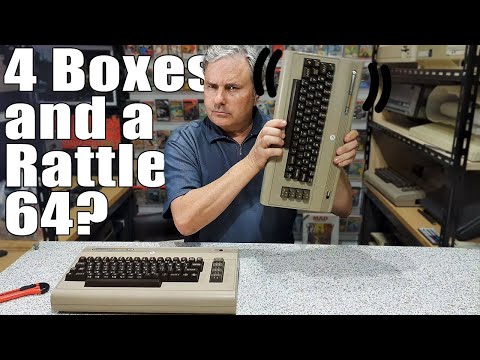 Commodore Computer Unboxing 4 Boxes - October 2021 - Video from 'Bread Box Commodore Computer Museum'
Let's follow 'Bread Box Commodore Computer Museum' unboxing of some recent arrivals of Commodore Computers for the Commodore Computer Man Cave.
10.10.2021 -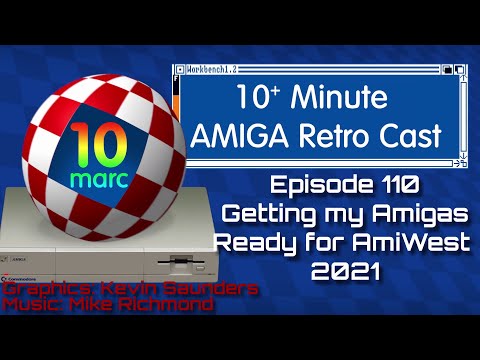 Getting my Amigas ready for AmiWest - Episode 110 - new video from '10 Minute Amiga Retro Cast (10MARC)'
This week on 10 Minute Amiga Retro Cast Doug is getting ready for the AmiWest show on October 16th & 17th in Sacramento, California. Join him as he talks about the show the past few years and what to expect from this years show!
09.10.2021 -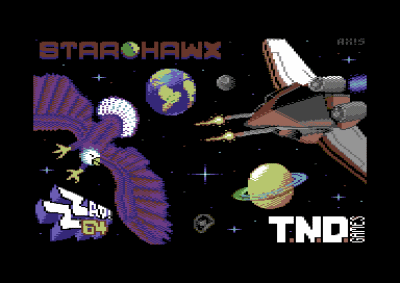 New C64 game 'Star Hawx' released
Star Hawx is a fun little arcade shoot 'em up for 1 player only. This game is based on the 1980's classic arcade game, Galaxian - but with a difference. You will see when you play this game. This game has been first released as part of the Zzap 64 Micro Action Magazine Cover Mount #4. Now you can get it as digital download for free.
08.10.2021 -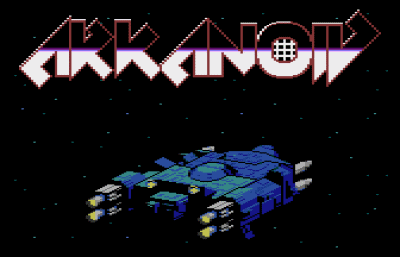 New game 'Arkanoid +4' for Plus/4 released
As the name strongly suggests, 'Arkanoid +4' is a Commodore Plus/4 port of the famous arcade game 'Arkanoid'. And the best thing: You can get it as digital download for free.
07.10.2021 -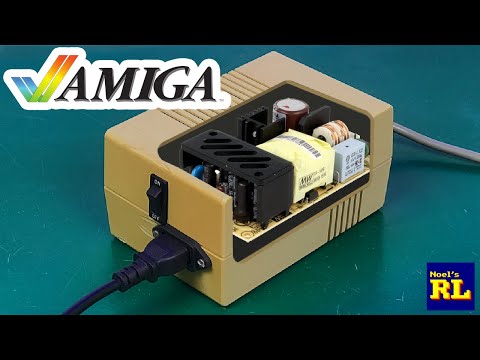 This Amiga Power Supply Will Work Anywhere - new video from 'Noel's Retro Lab'
Today we gut out an original Amiga power supply and we replace it with a Meanwell one, but using the original case. Not only is it much more reliable, but it will work anywhere in the world.
07.10.2021 -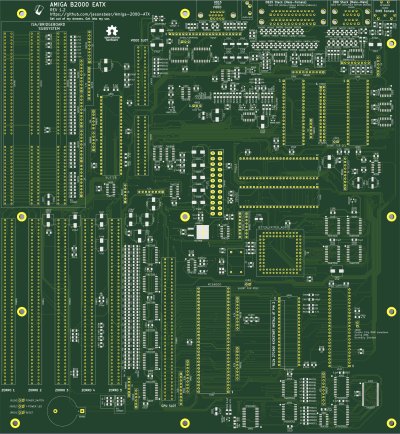 'Amiga 2000 EATX PCB' revision 2.0 announced for November
The purpose of this project is to develop an open source Amiga 2000 PCB in the EATX form factor, an ATX variant that allows slightly deeper PCBs. There are one-to-one board replacement projects for the Amiga 2000, but none to change the layout to meet current form factor standards. In addition, the Amiga 2000 made use of connectors and custom parts that are no longer commercially manufactured. This often requires parts to be pulled from existing machines. As such, this project will make use of only actively supported components when possible. New in Rev. 2.0 will be: - Supports both Agnus 8372A and Agnus 8375 (A500+/A600 variety) on the same board. - Added external floppy drive header. - Support for two real-time clock options. - Moved Zorro bus termination. - Cleaned up the schematics